Hear directly from our kaimahi about why they joined Taumata Arowai and what drives them.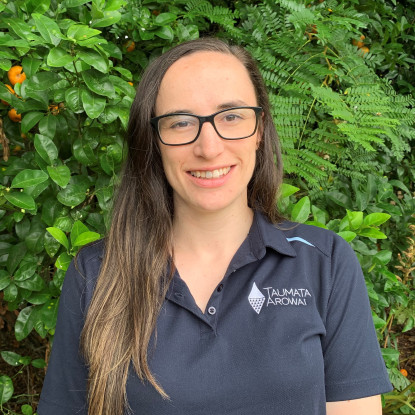 It's

all about my communities!
"I am very passionate about working with my community, New Zealand and the environment. Finding an organisation that has those values aligned with what I am passionate about is quite difficult. When I saw the Taumata Arowai job come up, it kind of ticked all my boxes and it had that community aspect – as I really want to engage with groups such as iwi, hapū, Māori. Being a Māori descendant myself, that really spoke to me. I also really appreciated the te ao Māori focus of the organisation – that was probably the selling point!
There's quite a bit of travel in my role (I'm based in Kirikiriroa Hamilton) – that could be a positive or a benefit for some people. This involves going to site visits for water suppliers. For example, we went to Taupo last week, we had two days there, and the week before we went to Thames Coromandel. I went to Tauranga for a day trip too, and next week we have a day trip to Matamata Piako area. It's quite good to be on the ground with these people and seeing things in real life happening – not just talking to someone at a "paperwork" level but meeting the operators that are running things is really cool!
Being part of our kāinga work with whānau, hapū, iwi, kōhanga, papakāinga and marae has kept me passionate and wanting to help and continue to give back to the communities and provide them a bridge to Taumata Arowai. So yeah, that's great - I really like that!" Courtney-Ruth, Senior Regulatory Delivery Advisor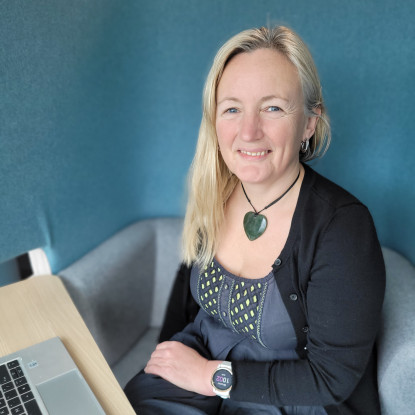 Doing important work for
Aotearoa
New Zealand
"I have always been interested in drinking water and water treatment – I've even visited treatment plants on my days off – because that's what environmental health people like me do!
When I moved to New Zealand (from Scotland), and I found out that we have large water suppliers with no chlorination, I was quite shocked! Then Havelock North happened.
It's just not acceptable that some people don't have safe water! I feel that there is an important job to be done, and for me personally, I want to know that everyone drinking water will be safe and well.
When I think about our name and image (Taumata is the peak, Arowai is the sector), it's exactly how I visualise us! Literally somebody climbing a mountain, the challenge is massive, and we can only take it one step at a time!" Nicola, Principal Public Health Advisor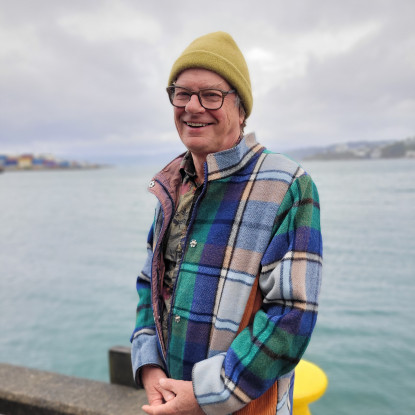 Being part of a 21st century New Zealand organi
s
ation
"One thing I really love is working for an organisation that's trying to be a good Treaty Partner. That's important to me and it's something I've studied and looked for (and now finally found) in an organisation.
Taumata Arowai is committed to that and keen to get that right - we don't get it right all the time - but it's the future of Aotearoa New Zealand - and I get an opportunity here to build that future!
Everyone working together, where we share, respect, and acknowledge the things that each group brings and we use those things to make not just Taumata Arowai a great place, but New Zealand a great place to be. And that's wider than just me, or just tomorrow - it's an opportunity to be an example to all New Zealand about how our future is." Jim, Principal Advisor Drinking Water