Kaihautū o Puni Arowai (KOPA)

,


Our Leadership team
Kaihautū o Puni Arowai
KOPA
Our Leadership team is known as Kaihautū o Puni Arowai (KOPA) where:
Kaihautū refers to the head of a department or agency.
Puni refers to a department or group of people.
Arowai speaks to the focus of the kaupapa of Taumata Arowai on the wai as a taonga, and our focus to put wai mauri, wai mana and wai ora at the centre of everything we do.
KOPA is the space in front of a house and also the floor space in the left corner on entering a wharenui – normally this is the place where the local people of the marae sit and sleep. This refers to our Leadership team being at the front, connecting with our people, the people we serve and those we work with to deliver our kaupapa.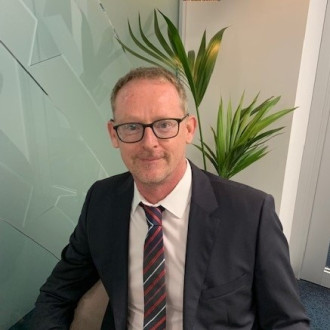 Allan Prangnell
Chief Executive
Nō Kotirana, nō Aerani ōku tūpuna
Ki Aotearoa nei, nō te Tai Poutini, nō Tūranga tōku whānau
Ko Ōtautahi te whenua tupu
Kei Pōneke ahau e noho ana
Ko Allan Prangnell tōku ingoa
Ko au te Tumuaki o Taumata Arowai
Huri noa i te whare, tēnā koutou katoa
Allan has a wealth of leadership experience across central and local government. He was recently the Deputy Chief Executive of Te Manatū Waka (Ministry of Transport) where he provided leadership and advice on the performance of the transport system.
Prior to Te Manatū Waka, Allan was Executive Director Three Waters at the Department of Internal Affairs. Allan led and delivered the establishment of Taumata Arowai as a crown entity with an entirely new regulatory regime. Key to this work was the engagement with iwi across the motu on understanding and giving effect to iwi/hapū/Māori interests in water services and regulation.
Allan has significant experience in regulation, organisational design, transformation, governance and leadership, strategic leadership, and managing stakeholder relationships within complex organisations.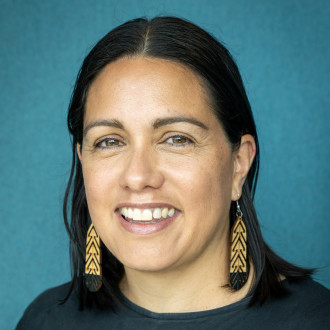 Katy Te Amo
Head of Strategy and Insights
Ko te whare e hanga te tangata, ko te tangata e hangaia e te whare
He uri au nō Taupiri, hoea te waka o Tainui, riporipo rere ana te wai o Waikato
Tini ngā tātai o Tainui
Tau mai ko Ngāti Wairere e mihi ana
He uri au nō te whānau o Te Amo
Ko Katy Te Amo tēnei
Katy has been a public servant for most of her career. She trained as a teacher which led her to Te Papa Tongarewa in a range of roles which used her education training. Since her Te Papa days Katy has spent the last 10 plus years in a range of roles across central government. This has included policy roles at Te Puni Kōkiri and three years as Private Secretary to the former Minister of Māori Affairs, Hon Pita Sharples.
In 2014, Katy moved into the Treaty Settlement sector as a Negotiation and Settlement Manager at the Office for Māori Crown Relations – Te Arawhiti.
Katy has been involved in the Three Waters Reform Programme since early 2019, initially leading iwi Māori engagement and policy, then adding in governance once she moved across to the Taumata Arowai Establishment Unit.
"For me, Taumata Arowai embodies the fundamental characteristic of the public service which is wanting to make a difference for Aotearoa and the communities we serve."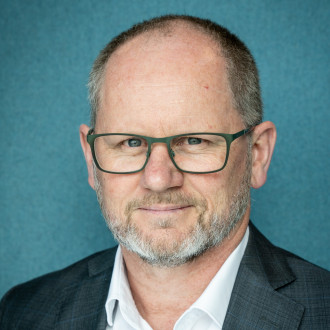 Ray McMillan
Head of Regulatory
Nō Kotirana okū tipuna
I tipu ake ahau i Manurewa, ki raro te marua i te iwi o Te Wai o Hua
No reira
Kō Matuku-tururu te maunga
Kō Waikato te awa
Kō te Whanganui o Manukau te moana
Engari, ki Wainuiomata ahau, e noho ana
After serving 10 years in the Royal New Zealand Navy, Ray began his public service career as a barrister and solicitor before developing his skills as a maritime investigator at Maritime NZ. Ray then went on to gain significant experience in developing and leading regulatory teams at the Environmental Protection Authority and Waka Kōtahi. Ray says that his background in law has provided him with a bunch of foundational and transferable skills that he applies daily in his regulatory roles.
Through his career Ray has gained experience across the full spectrum of regulatory activities from policy setting, carrying out frontline activities through to prosecutions, and has worked under the Health and Safety, Maritime Transport, Marine Protection, Hazardous Substances and Rail regulatory frameworks. Ray has also been a keen participant in the development of G-Reg and its predecessors along with numerous regulatory colleagues.
"I have a strong public service ethic and have been privileged to have been given the opportunities I have had to work for better outcomes for Aotearoa. Working for Taumata Arowai is an awesome opportunity to stand up a regulator that will positively impact the lives of every New Zealander as well as contribute to the health of our environment through giving effect to Te Mana o te Wai. I'm excited about the responsibility I have for ensuring that we design and deliver our regulatory functions in a way that works for the drinking water industry and works best for Aotearoa."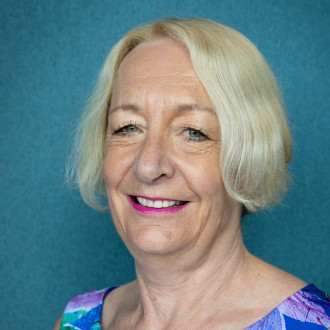 Johanne Spring
Head of Corporate
Ko Putauaki te maunga
Ko Tarawera te awa
Ko Engarangi ōku tupuna
I whānau au i Kawerau
Kei Whanganui a Tara tāku kāinga ināianei
Johanne (Jo) Spring looks after the finance, people and culture, legal, and information technology areas for Taumata Arowai.
Jo was recently Manager, Strategy and Operational Services, Archives New Zealand at the Department of Internal Affairs. She has also served as a General Manager Corporate Services at the Environment Protection Agency (EPA), was National Operations Manager for HealthPac, and a National Operations and branch manager at ACC.
"I am delighted to be able to work for an organisation that is really going to make a difference to the people of Aotearoa by ensuring everyone has safe drinking water. It is a fundamental requirement to the wellbeing of our nation and to be part of the set-up is really exciting."