Te Poari o Taumata Arowai

,


Taumata Arowai Board
Our Board was appointed on 17 February 2021 by the Minister of Local Government and is chaired by Dame Karen Poutasi.
Taumata Arowai is governed by its Board, established under the Taumata Arowai–the Water Services Regulator Act 2020. Te Poari o Taumata Arowai (the Board) is responsible for the governance of Taumata Arowai and Te Puna is integral to the success of that governance. The Memorandum of Understanding sets out their expectations and intentions to work as partners. Ministers have appointed two dual members of the Board and Te Puna to act as a bridge between the partners.
The Memorandum of Understanding between the Board and Te Puna sets out their expectations and intentions to work as partners.
Board members must, as part of their duties:
ensure that Taumata Arowai satisfies all legal requirements arising under the Taumata Arowai–the Water Services Regulator Act 2020, the Crown Entities Act 2004, the Water Services Act 2021 and any other relevant legislation

ensure that Taumata Arowai acts in a manner consistent with its objectives, functions, current statement of intent, and current statement of performance expectations

ensure Taumata Arowai has the capability and capacity to uphold Te Tiriti o Waitangi and its principles and to engage with and understand the perspectives of Māori

conduct itself in accordance with Te Tiriti o Waitangi and its principles and ensure they are taken into account in its decision-making

have regard for the advice of Te Puna (Māori Advisory Group) and demonstrate in the Taumata Arowai Annual Report how the Board responded to this advice.
Our Board has considerable governance experience and includes representatives with significant knowledge, experience and capability in public health, the water infrastructure sector and Te Ao Māori.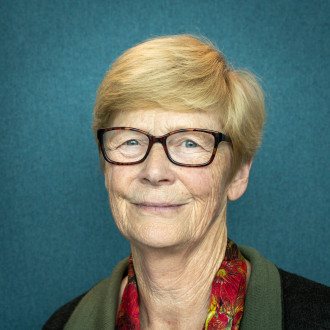 Dame Karen Poutasi
Board Chair
Tēnā koutou katoa
Ko Karen Poutasi tōku ingoa
Ko Rock me Pillar Range te maunga te rū nei taku ngākau
Ko Taieri te awa e mahea nei aku māharahara
No Ranfurly ahau
Ko Ngāti Hamoa hoki te tahi ngā iwi ō aku tamariki
Nō reira, tēnā koutou, tēnā koutou, tēnā koutou katoa
Dame Karen is currently a Board member of Te Whatu Ora - the Health Board. She is also Chair of Wellington Uni-Professional (a subsidiary of Victoria University of Wellington) and Deputy Chair of Network for Learning (N4L).
Dame Karen has previously served as the Director General of Health and the Chief Executive of New Zealand Qualifications Authority (NZQA). She was also a member of the Havelock North Drinking Water Inquiry panel. Dame Karen's background is as a medical practitioner with public health as a specialty.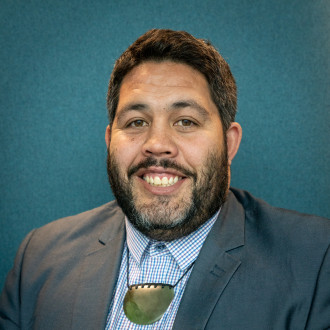 Troy Brockbank
Te Rarawa, Ngāti Hine, Ngāpuhi
Tihei wa mauri ora
Ka tū ahau i te tihi o te maunga whakahī ko Taumatamāhoe
Ka titiro atu ai i ngā roimata ua e maringi mai nei ki a Papatūānuku
Ka mātakitaki iho i ngā wai ō nuku e rere ra ki te Wainui o Pukepoto, e tere nei ki Tāngonge
Ka rongo i Te hau-ā-uru e pupuhi mai nei ki taku kiri
Ka kite i a Tūmoana e whakatere nei te waka ko Tinana ki Karirikura, ki Tauroa
Ka rongona i ngā tai o Wharo Te Oneroa ā Tōhe e ngunguru nei. Wharo ki uta, Wharo ki tai
Ka tahuri ai ki te whenua taurikura ko Pukepoto e hora nei
Ka titiro ai i ngā whare rongonui o te haukāinga e tū ana ki raro
ki ngā marae ko Te Rarawa, ko Te Uri o Hina
Ki reira whakakāngia tonu nga ahi o te wā kainga e wēnei mokopuna o Tarutaru e te Iwi o Te Rarawa, e ngā hapū o Te Uri o Hina, Te Tahāwai, o Ngāti te Ao
Ko Troy Brockbank ahau
Troy is a civil engineer, water practitioner, Pou Ārahi Māori Advisory lead with Pattle Delamore Partners (PDP) Ltd, board member of Water NZ and a member of the Environmental Protection Agency's Ngā Kaihautū Tikanga Taiao.
This is an important whakataukī to me as a water professional of Māori descent. It is a subtle reminder that water is a treasured taonga which we, as humans, are intrinsically linked to. If we preserve and protect our water, it in turn will look after us and the generations that follow. I have been very fortunate to be able to dedicate my career to the essence of this whakataukī.

From a personal perspective I see an opportunity in my professional role to better apply mātauranga Māori to preserve resources, their mauri and their mana.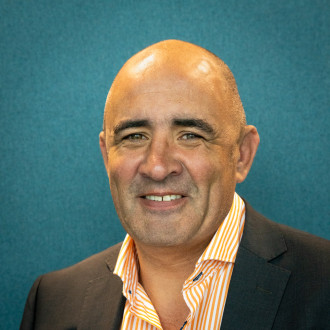 Riki Ellison
Ngāi Tahu, Te Ātiawa, Ngāti Toa Rangatira
Ko ōku toto nō Te Tai Rāwhiti, Te Tai Hauāuru, me te Tai Toka hoki. Ekari, ko te tuatahi, ka rere mai Te awa Ōtākou
Nō reira, Ko Pukekura raua ko Hikaroroa ōku mauka, Ko Ōtākou toku moana, Ko Waikouaiti tōku awa. Ko Kāi Te Ruahikihiki rātou, ko Kāti Huirapa, ko Kāti Taoka, Ko Kāti Moki Tuarua ōku hapū
Riki is a consultant specialising in resource management and iwi Māori development, working closely with central government agencies, local government, iwi and hapū.
As a member of the Government advisory group Kāhui Wai Māori and an adviser to the Freshwater Iwi Leaders Group he has an indepth knowledge of Te Mana o te Wai in a policy context.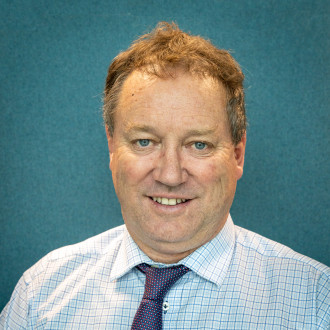 Tēnā koutou katoa
Ko Brian Hanna tōku ingoa
Ko Purerua te maunga
Ko Mangakahia te awa
No Te Tai Tokerau ahau, engari e noho ana au kei Te Kuiti ināianei
Nō reira, tēnā koutou, tēnā koutou, tēnā koutou katoa
Brian is currently the Independent Chair of the Three Waters Reform Steering Group, a member of the Taumata Arowai steering board, and a farmer and business director.
He is a former mayor (nine years) and councillor (six years) of the Waitomo District. He has also served as a Local Government New Zealand (LGNZ) board member and Chair of the LGNZ-DIA Water Regulation Advisory Group. Brian also sits on several community trusts, and regional non-government organisations.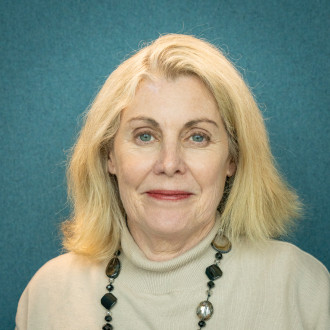 Tēnā koutou katoa
Ko Virginia Hope tōku ingoa
He kaiako tākuta
Nō Ingarani, Kōtirana, Temuka, Ahuriri, Whakatiki me Whanganui a Tara ōku tupuna
Kei to noho au ki Te Hemo-a-Te Atonga
Nō reira, tēnā koutou, tēnā koutou, tēnā koutou katoa
Dr Hope has a background in governance, healthcare and science management, public health medicine, and medical administration. She has previously held governance positions in Crown entities and professional organisations and been a member of many advisory groups to public sector agencies.
Dr Hope is currently medical director for ESR and a member of the Ministry of Health's COVID-19 Technical Advisory Group. She is a specialist in public health medicine and in medical administration who previously managed the public health aspects of the three waters in the Auckland region. For over a decade she served as Medical Officer of Health for Auckland Regional Public Health Services.
Dr Hope also served as the Chair of both Capital & Coast and Hutt Valley District Health Boards from 2010 to 2016 and was previously an elected member of the Auckland DHB. She is currently a commissioner and board member of Te Kāhui Tātari Ture – the Criminal Cases Review Commission.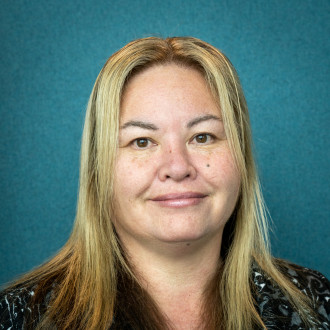 Loretta Lovell
Rongomaiwahine, Ngāti Pahauwera, Ngāti Kahungunu, Whakatōhea
Nau mai haere mai
Ko Takitimu te waka
Ko Mohaka te awa
Ko Taihoa te marae
He tamahine ahau o nga iwi o Rongomaiwahine, Ngati Pahauwera, Ngati Kahungunu me Whakatōhea
Ko Loretta Lovell toku ingoa
E whakahonoretia ana ahau hei wāhi o tēnei haerenga
No reira, tēnā koutou, tēnā tātou katoa
Loretta is a lawyer, Independent Environmental Commissioner and Director. For 20 years Loretta has specialised in commercial, energy and resource management law. As a commissioner, she has considered multiple complex plan and consent applications involving drinking water, freshwater, stormwater and coastal environments. Loretta has also sat on the boards of several iwi Māori and community organisations.
Loretta is currently a member of the Distribution Contribution Commissioner Panel and the Environmental Legal Fund Advisory Panel. She has also recently been appointed to the governance board of the Energy Efficiency & Conservation Authority.
Loretta has previously been a legal advisor and negotiator for several iwi and Māori organisations, supporting their social initiatives and economic and commercial developments. She has also acted as a director for iwi and Māori owned or appointed commercial governance boards.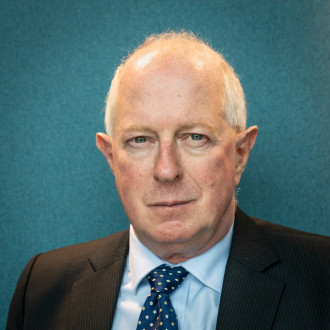 Tēnā koutou katoa
Ko Anthony Wilson tōku ingoa
Ko Taranaki te maunga
Ko Huatoki te awa
Nō reira, tēnā koutou, tēnā koutou, tēnā koutou katoa
Anthony has over 45 years' experience as a civil engineer, mostly in the water sector. He is a Distinguished Fellow of Engineering New Zealand and an Honorary Life Member of Water New Zealand, having served as National President for both. His experience includes managing the water infrastructure at New Plymouth District and Wellington City Councils.
He is currently a Director of Infrastructure and Water Consultancy Services Limited, and Lead – Three Waters Stimulus for Crown Infrastructure Partners Ltd. Anthony also served as one of the panel members of the Havelock North Drinking Water Inquiry.